About Us
African Concrete Products Limited (ACP Limited) was founded in 1956, after commissioning by the then Head of Government Business in the Gold Coast, who eventually became the First President of Ghana, Osagyefo Dr Kwame Nkrumah to solve the housing shortage problems in the Gold Coast. ACP Limited is a wholly Ghanaian-owned, limited liability company.
Our Vision
Our vision is to lead the precast concrete industry in Ghana and the West African sub-region as a convenient source of top quality concrete products with excellent customer service.
Our Mission
By redefining the industry's benchmarks on quality, service and technology, ACP will become the best service provider in creating exciting lifestyles for customers and the pacesetter in new living trends.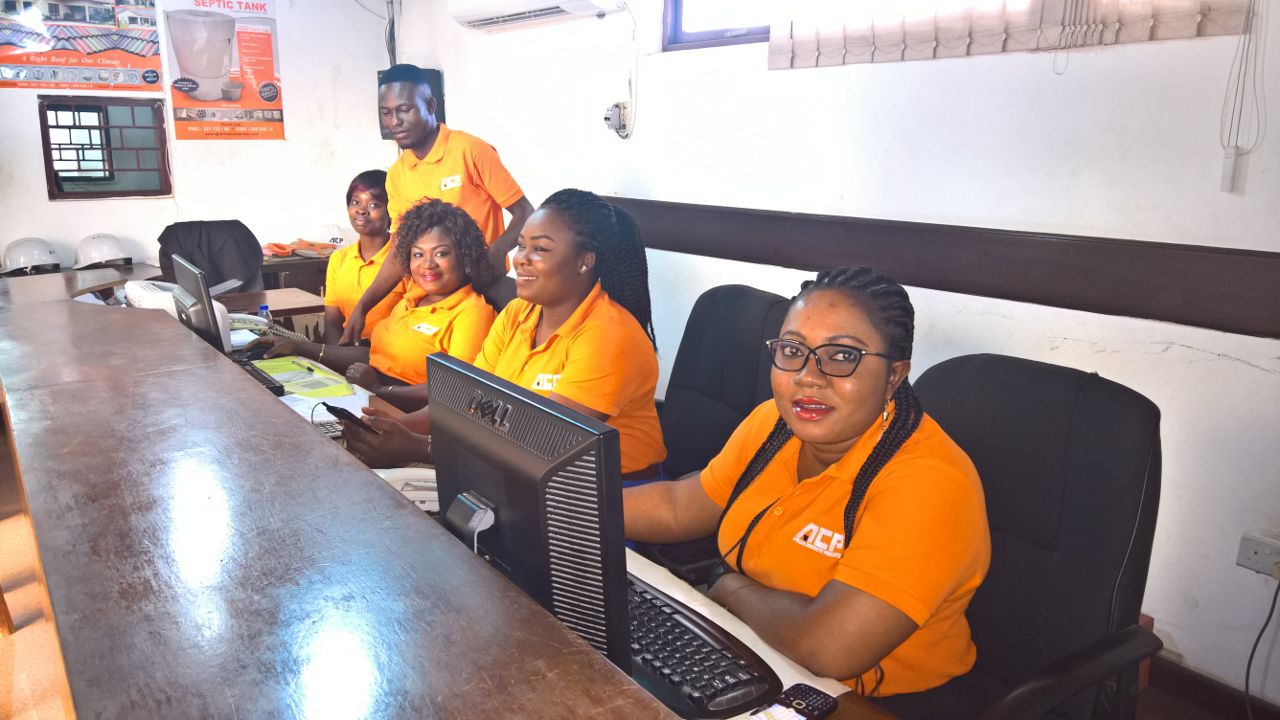 ---
Corporate Profile
ACP Limited is registered with the Government of Ghana (Ministry of Water Resources, Works and Housing) as a General Building/Civil Works contractor, with "D1, K1" classification, (i.e. companies with financial class of over $500,000).
ACP Limited's construction team is always on hand to undertake any construction project of any size. ACP Limited has carried out numerous projects all over Ghana for Government and Private companies/institutions. We construct concrete culverts and bridges for road construction projects. We also build houses, schools, office complexes and other structures.
ACP Limited also offers technical advice. No matter how large or small the project, ACP Limited is ready to fulfil all requirements for concrete.
Our team has decades of experience in all aspects of precast concrete operations.
To join our team contact sales@africanconcrete.com
---
Management
Michael Adjei-Djan - Chief Executive Officer
B.Sc Civil Engineering; MBA Finance. 17 Years Experience in Civil/Building Construction and Management.
Godis Sarpong - Sales Coordinator
Bsc Quantity Surveying and Construction Economics from KNUST aand HND Building Technology from Accra Polytechnic.
Ing. Solomon Gyebi-Boateng (MGhIE) - Operations and Production Manager A.C.P.L
Bsc Civil Engineering/Msc Engineering Project Management. He has over 9 years experience in civil engineering site works
Godwin Doagbodzi - Head of Finance
B.Sc Mechanical Engineering; ACCA. 5 Years Experience in Engineering and Airline Operations. 4 Years Experience in the Construction Industry.
Anita Quarshie - Human Resource Adminstrator
B.Sc Human Resource Management, Dc. Communications. 7 Years Experience in Office Administrative Management and Human Resource.
Board of Directors
Carl.F Richards
Board Chairman
C.B.K Zwennes
Member
Sam Ashitey Adjei
Member
Herman Chinery-Hesse
Member
Dr. Kwadwo Boakye
Member
---
Additional Information
Employees
5 Senior Management
5 Supervisory Level
108 Skilled Workers
27 Unskilled Workers
Company Auditors
MGI Lobban Hyde
Company Solicitor
Solomon Quandzie
Quandzie & Associates, Accra
Bankers
Barclays Bank of Ghana Limited
Ecobank Ghana Limited
Bank of Africa Limited